Hello there,
I promised I would do this a couple of days ago, but late is better than never.
First a couple of shots of the
plinths
which the large
TL6
s will be standing on. I've never spay painted anything in my life before, and after 'attempting' to give these babies a lovely glossy finish, I have developed a new found respect for spray painters. I always thought that things like this would be easy to do.... but its not. Even after 4 coats, mine still look very amateurish.... but then, I am an amateur, so what did I expect? :-)
The Plinths, with undercoat applied, ready for a coat of the black stuff.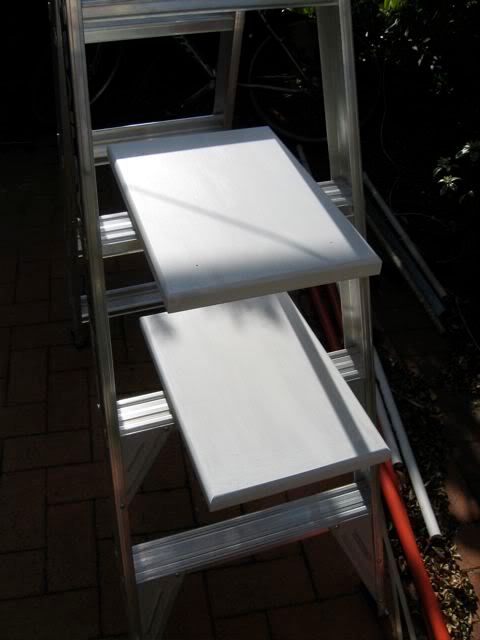 A Plinth, ready to be blasted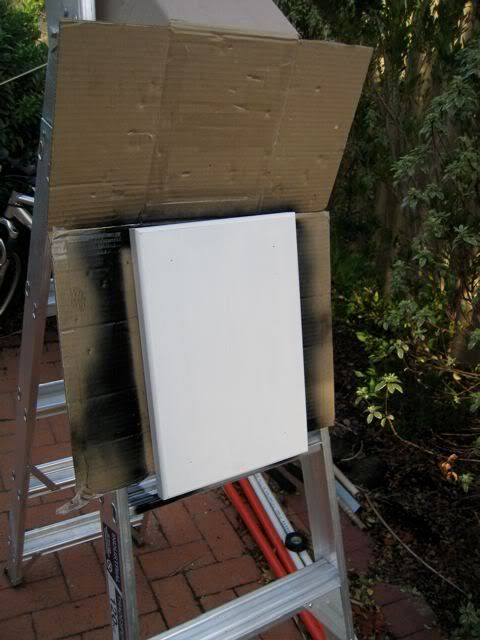 After the first coat
Drying time after coat number 3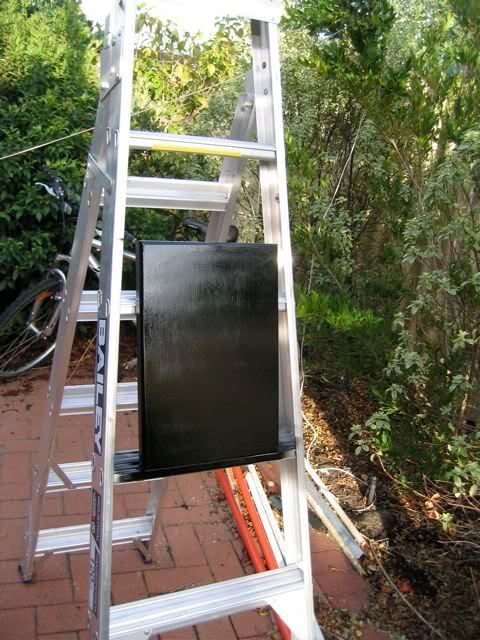 Some (more) sanding to be done, in preparation of the veneer
Me being proud, with the babies
The veneer cutting plans. The veneer could only be bought on a per sheet basis... and each sheet was $150. I wanted to make sure that everything would fit, so I spent a fair bit of time making up these plans... which were quickly abandoned while cutting the second sheet :-)
One of the Veneer Sheets, ready to be cut
The same veneer sheet, being cut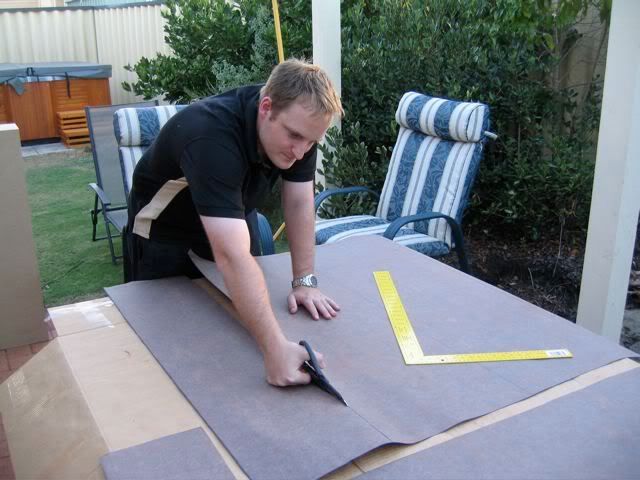 Behold the front (or back) panel for one of the
TL6
s :-) Good times....
haze
doing a grand job of the cutting, while I'm having a rest.
With all the pieces cut, we were ready to glue the following night (08.02.07)... these were our tools (minus the stirring stick)
The delicious looking honey ooze, within the can labelled 'Fast Grip Adhesive"..... there was also some glue inside.
The backside of a
M4
veneered, while the top is covered with adhesive and almost ready to be veneered....
The fruits of our first night of Veneering.... this will take longer than I thought :-)
Cheers,
aussiepoida